We are passionate about creating High Performing Teams and Healthy Thinking organisations. Introduce Healthy Thinking to your company through a workshop or keynote presentation, or work with us to roll out a full corporate programme.
Customisable
Healthy Thinking can be tailored to improve a range of measurables across your organisation:
Customer service and satisfaction
Staff retention
Sales
Employee engagement
Staff performance and personal satisfaction
Workplace health and safety (stress levels)
Emotional resilience
CONTACT US FOR MORE INFORMATION
If you are interested in introducing Healthy Thinking to your business or organisation, get in touch with us by clicking on the button below. Please indicate the name of your company, your location and any other factors of potential importance.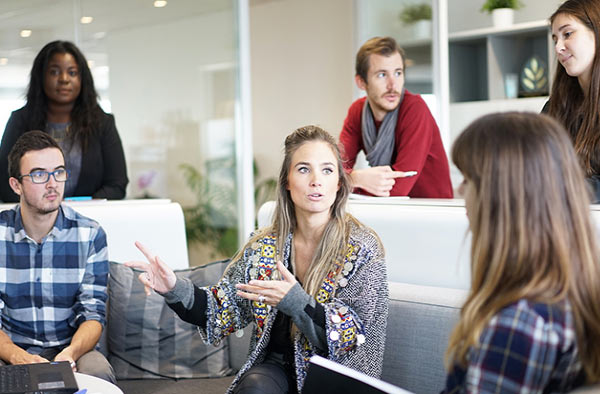 Measurable Results
We not only BELIEVE we can bring positive change to your company, we can prove it. We will help you set and pre- and post- measure Key Performance Indicators (KPIS) and provide you with a return on investment (ROI) report.
Create Lasting Change
Dr. Tom Mulholland has given hundreds of presentations to companies in New Zealand and globally, working with companies such as Google, Microsoft, HP, Audi, Hilton and Sovereign, and has gathered data on well over 6,000 people in terms of their emotions, attitudes and the behavioural consequences that arise from these. For example, we know that 48% of the time people are influenced by other people's negativity, so it is clear that unhealthy attitudes can be infectious.
Independent evaluation of the Healthy Thinking program by OPRA Psychology Group found that 92% of people found Healthy Thinking very effective or effective at home, no one thought it was not effective. In addition, 75% of people said that Healthy Thinking had created long-term behavioural change at work. 100% of the people surveyed said that they thought the changes would be permanent. This research took place one year after the training had taken place.
"Staff are given the tools to manage their own Emotions. It's like 'brain surgery without the blood.' It is so much easier for people to cope with problems if they learn this process before they face life and business stressors," Dr. Mulholland says. "We run an 'immunisation' program for the mind which is taking off globally."
WHAT PEOPLE SAY ABOUT OUR PROGRAMS

"We have rolled Healthy Thinking out extensively in our team and it has had dramatic effects on attitude and behavior. We are planning to roll out Healthy Thinking across St John Ambulance and recommend other organizations do it as well."

"The Healthy Thinking program not only helped create a more productive workplace it gave our people real tools to improve the quality of their private lives."

"With Dr. Tom's guidance and Healthy Thinking programme, within three months the team was again high performing. Dr. Tom's facilitation style was engaging and straightforward, and the team wholeheartedly supported the programme."