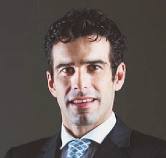 About Dr. Paul Englert
Since 1997 Paul's professional career has had a single focus. That is to improve the efficiency and effectiveness of organisations through the appropriate application of Industrial/Organisational (I/O) Psychology. Paul is a truly global consultant having worked in New Zealand, Brazil, Indonesia and the United Kingdom. He now calls Singapore home and has been based there, with his wife, since 2013.
Paul is very proud to be part of a business that continues to forge new ground both in New Zealand and across the world by sticking to its core values of applied research and practical application of I/O Psychology solutions. Professionally Paul is known as a Pracademic; as he is both a practitioner and an academic, and in working with clients, he brings an eclectic mix of business experience, academic backing and innovative problem solving. Paul currently holds associate lecturing positions at Nanyang Technological University (NTU) and Singapore Institute of Management (SIM). Paul heads programmes in psychometrics, personality and individual differences, the psychology of leadership, the psychology of conflict and resolution, and the psychology of personnel selection. He is also developing a practicum course for the training of I/O psychologists in Singapore.
Paul is a published academic writer with twenty articles and book chapters currently in publication. His speciality is psychometrics; and he has published in areas as diverse as cognitive ability, personality and cultural differences in psychometric tests. In his spare time Paul keeps fit with Judo and Brazilian Ju-Jitsu.